it resulted in someone with the worst english i've ever seen attempt to call me names.
( details )
yesterday i was feeling exceptionally opinionated about inFamous.
Mood:

amused


it's really short. like, idk i can play inFamous with the efficiency of a robot but I beat it in 3hrs and I spent a lot of that time dicking around.

I spent EVEN MORE TIME DICKING AROUND (and pausing the game lots) but i already got all the trophies in it too.

..........in one day.

.........best $10 of my life.

NOW I WANNA GO BACK TO PLAYING DEUS EX but if i do my playfire profile won't show Festival of Blood on it in the timeline and YES IT MATTERS. hnnggg i do wanna play more though. at least Uncharted 3 next week is the last new game coming out that I want like burning. I can play it and then catch up on Resistance 3 trophies, Ratchet & Clank: All 4 One and Deus Ex. and bioshock.............maybe........someday
so festival of blood came out today.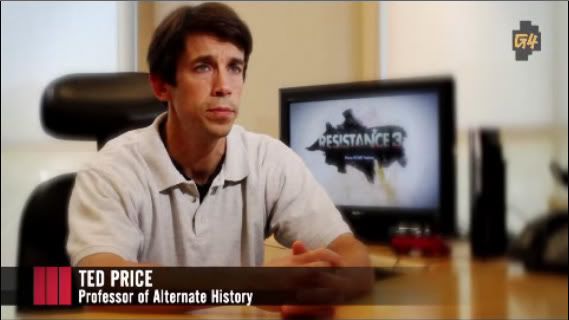 SO FAR THIS IS ALL THE NEW INFORMATION ON RESISTANCE 3 ANNOUNCED SINCE THAT TRAILER WAS SHOWN AT GAMESCOM.
:"C wtf insomniac.
but i spent like 20 minutes trying to figure out if the shape behind the r3 logo was a country/continent and came to the conclusion it doesn't really resemble anything.
UNLESS I'M BLIND? idk does it look like something. it might help figure out the setting of the game.
inb4 BUT THE STATUE OF LIBERTY IS IN THE A THIS TIME DUMBASS
>:I don't you question me.
also

adventureland
posted
some scans
in my infamous community and now i pretty much need this guidebook like burning. c:> must locate.
also if anyone has a playfire account plz 2
add me
and then join my lonely resistance group
ok the end.
Music:

Juno Reactor - Hotaka | Powered by Last.fm

Mood:

bored