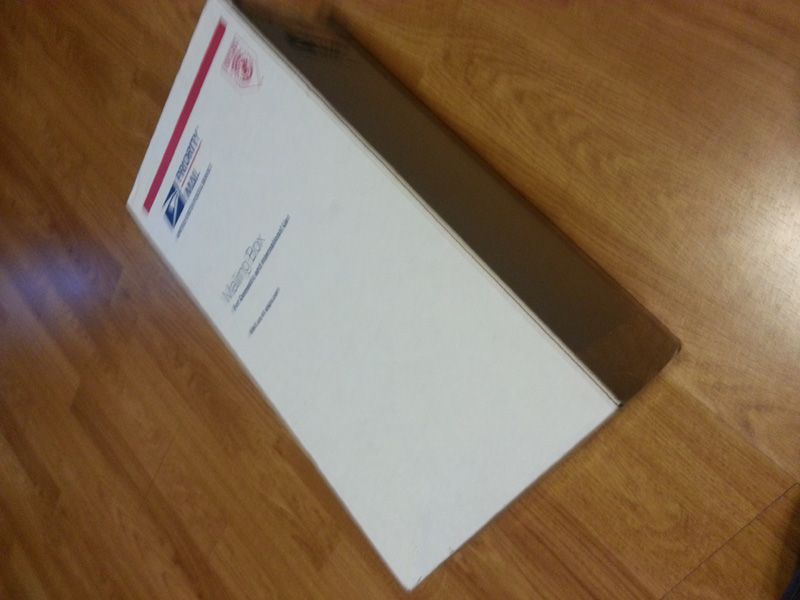 It all started with a box...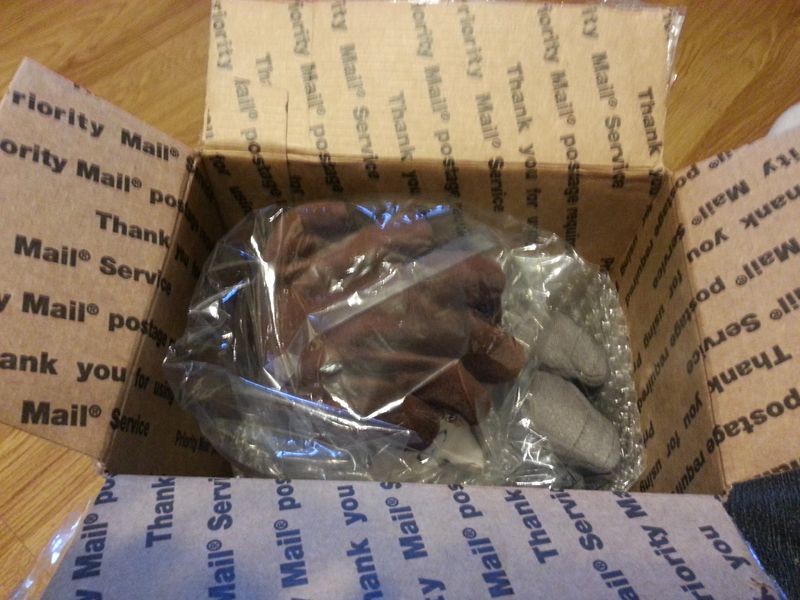 inside to see...OH WHAT'S THIS THEN...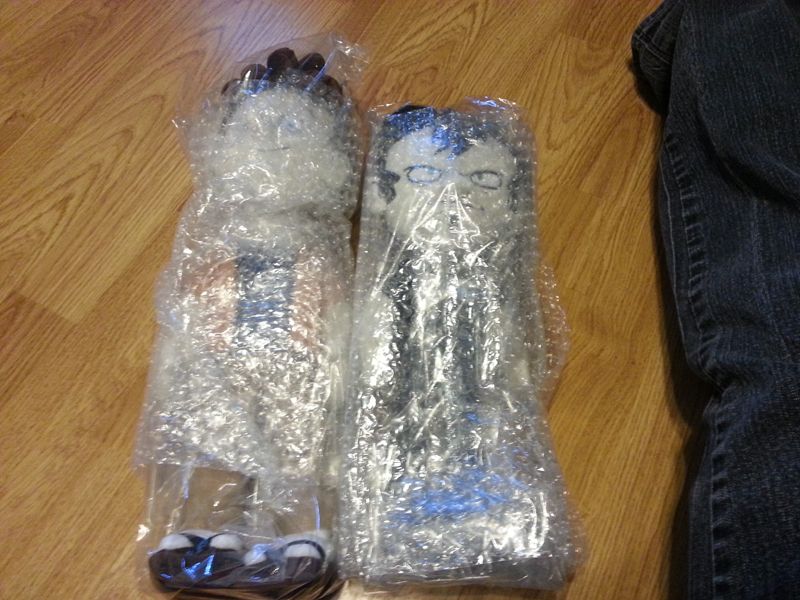 BUBBLE WRAP.....also omg omgomgomgomgomgomg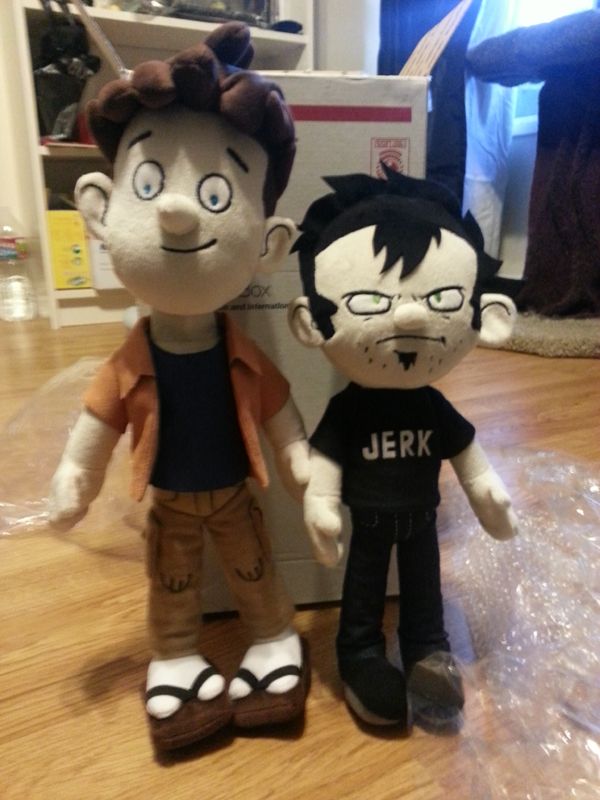 HELP I CANT.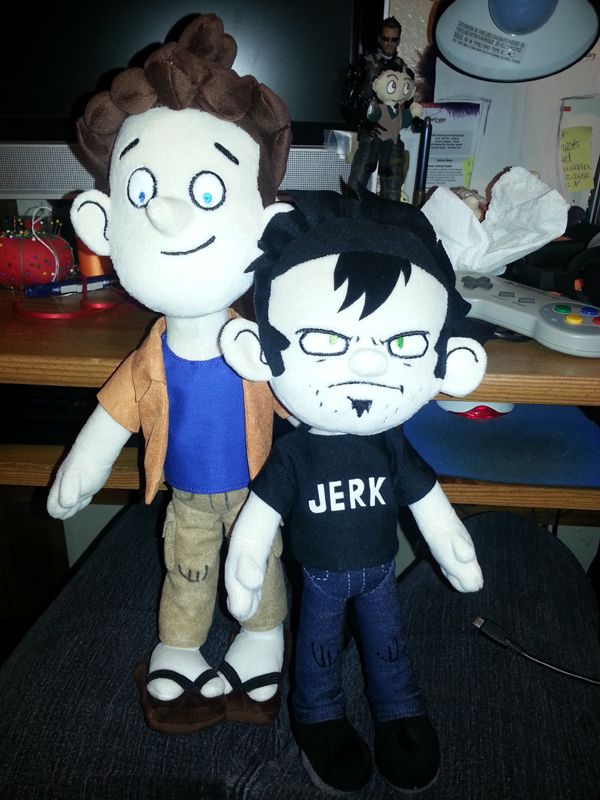 HELP.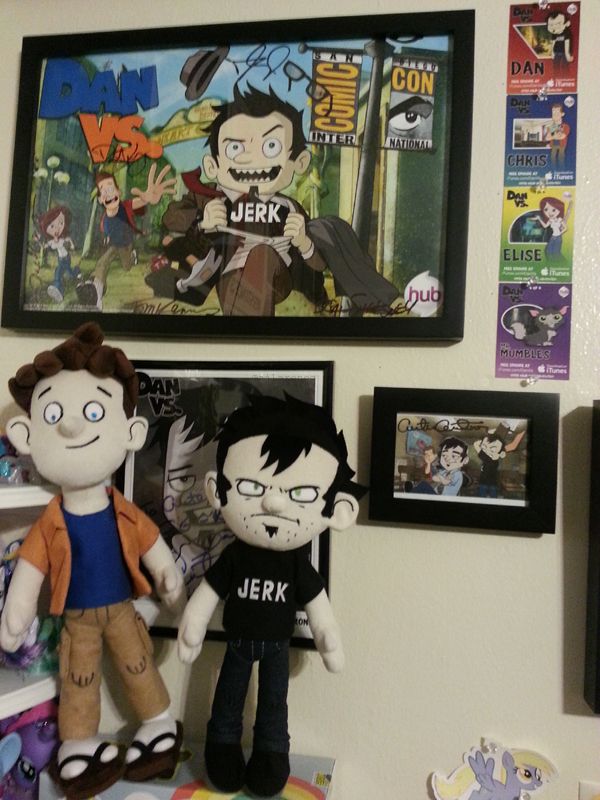 THEY ARE PERFECT IN EVERY WAY. OMG. OMGGGGG.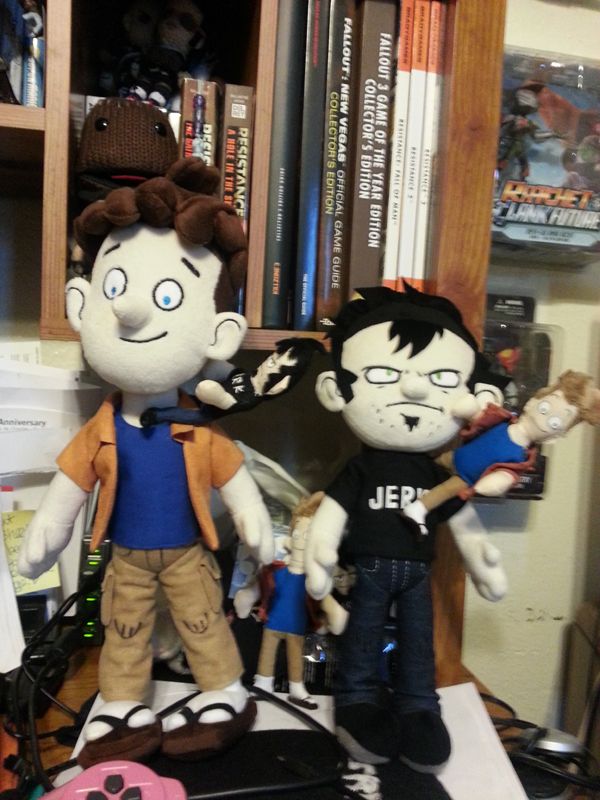 if anyone didn't expect this to happen they don't know me very well.
safksdkjf i love them so much ;___; its such a shame the artist who made them doesn't do commissions anymore. but i am so so so happy i got these. i don't think anyone else would have made them look so perfect. askfklkjasf. I JUST DONT EVEN OK YOU GUYS I AM SO HAPPY RIGHT NOW I MIGHT EXPLODE. dskjfdsdk
i am going to take pictures of them everywhere. esp when

thekayla
comes out to visit. SO MANY SHENANIGANS. they will be our permanent sidekicks. yes.
and i don't think i mentioned the signed crap on my wall? I got those from

thekayla
again... lol. At the last possible second we heard that Dan's VA (Curtis Armstrong) was going to be at a convention in MI, like, an hourish away from where she lives??
being the super-bro she is, totes drove down there and got S1 (and that amazing cropped screen cap) signed by him, and he also had Dan prints for sale on his table...she got one for each of us and he actually wrote my name on it *___*
made my life ok...made my life
wheee. :)))
AND THEN I FOUND THIS "OTP MEME". that is supposed to be for drawing/writing. and i am probably going to make hideous doodles for it too but as i looked it over i was like "i could probably answer a lot of these questions with screen caps from the show.." AND SO CHALLENGE ACCEPTED. some of these are going to be stupidly hilarious because that's how i am, and also because they are so imperfect its perfect. (don't say anything it makes sense ok)
01 - Holding hands
STRATEGICALLY (and poorly) CROPPED. but it still counts okay.
02 - Cuddling somewhere
03 - Gaming/watching a movie
IT COUNTS. there is more times they're watching tv or...something. but this one is funny.
04 - On a date
SHUT UP THIS TOTALLY COUNTS.
05 - Kissing
ERM.... nothing from the show on this.....:D
06 - Wearing eachothers' clothes
07 - Cosplaying
n-not specifically cosplay but they're in costumes? :'D
08 - Shopping
THIS COUNTS TOO....SHHHH
you'll only understand if you've seen this
09 - Hanging out with friends
THEY DON'T HAVE ANY OTHER FRIENDS. who needs those. so here is Dan with Mr. Mumbles and a partially cropped out Chris.
because that's not awkward
10 - With animal ears
UH...I GOT NOTHING.
11 - Wearing kigurumis
UHM. HERE IS CHRIS IN A MONSTER COSTUME?
12 - Making out
AGAIN NOPE.
13 - Eating icecream
dan is lactose intolerant so have a chris.
14 - Genderswapped
no
15 - In a different clothing style (Visual Kei, gyaru, lolita, ect. )
D-DOES THIS COUNT?
16 - During their morning ritual(s)
17 - Spooning
IM SO FUNNY!!!!!!!!!!!!!!!!!!!!!!!!!!!!!!!
18 - Doing something together (this can be anything from watching tv to having sex. Just remember to tag appropriately.)
DESTROYING CHILDREN'S BIKES
19 - In formal wear
20 - Dancing
THIS TECHNICALLY DOESN'T COUNT EITHER...
but its from the dancing episode so close enough
21 - Cooking/baking
HURF DERF IM A CHRIS
22 - In battle, side-by-side
23 - Arguing
THIS WAS THE HARDEST ONE ONLY BECAUSE THERE IS LIKE 9387498213740 EXAMPLES. but here is one.
this is just one of my favorite instances because they are discussing how little Dan showers and it makes me lol becuase dan is gross.
24 - Making up afterwards
dan doesn't believe in apologies. ERRYONE BE LUCKY TO BE GRACED WITH HIS PRESCENSE
ok he wishes
25 - Gazing into eachothers' eyes
26 - Getting married
ERR what. Dan doesn't believe in marriage. ITS A ~SCAM~ (also it doesn't happen)
27 - On one of their birthdays
MR. MUMBLES BIRTHDAY COUNTS RIGHT.
28 - Doing something ridiculous
Robbing a bank wearing the same disguise.
29 - Doing something sweet
i almost put something stupid here...... but then i saw what the last question was.
30 - Doing something hot (once again, be sure to tag if you make it extremely NSFW!)
"Just stand there and look more delicious."
AND THERE YOU HAVE IT.
i almost answered all of them with screen caps.
also pretty much all of these i knew exactly what cap i wanted to use as soon as i read the question. I HAVE SEEN THIS SHOW WAY TOO MANY TIMES LOL (but is there really such a thing) anyway the end ok so bye.
SO I GOT SOMETHING SUPAR COOL IN THE MAIL TODAY.
---
---